New Lightweight Cockpit covers ....................an alternative option for protection of just the Cockpit
all 2 seaters including the new 2020 +4 and +6 for further details please enquire
New to the Range the +8 Speedster cockpit cover £89 plus postage

as made for John Winns Morgan The Traditional Cockpit cover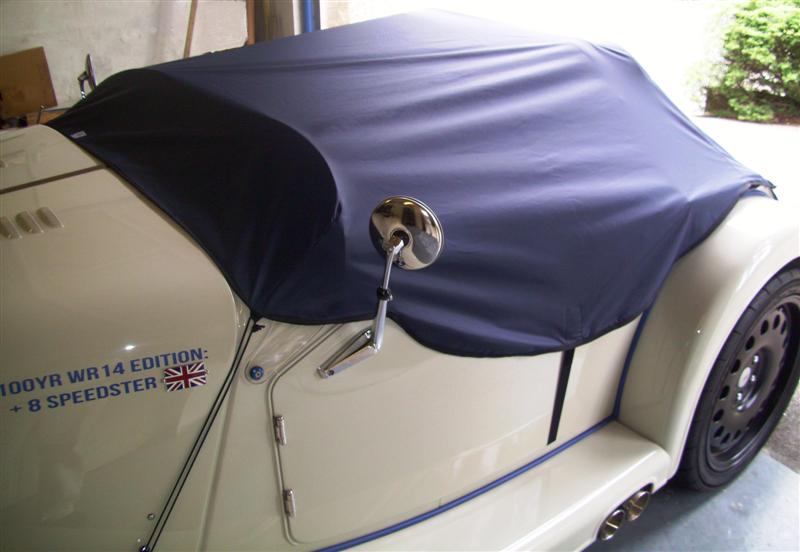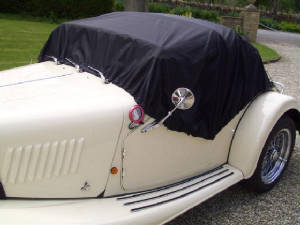 An alternative low priced quality made Cockpit Cover providing protection from the elements for the hood.
made from 4oz nylon lightweight material as the Unique Storm Cover.
with elasticated sides and 'shock cord' fitting on the rear, provides a very quick and easy fitting over the hood.
highly water resistant material, polyurethane coated on a woven nylon base fabric.
Material 'Made in Great Britain' and conforming to BSI specifications
has the benefits of the Unique Storm cover but designed for covering the Cockpit only.
can be used with or without hood installed (except for 4 str versions that can only be used with hood down)

complete with storage bag
fits 2 seaters 4/4, +4, +8, 4/4 sports and Roadsters
available in Dark Green, Navy Blue or Black

now with added straps from the corners of the windscreen to the bottom bonnet catches for extra retention.
Price
traditional 2 seater version £80.00
4 seater versions (with hood in the down position only and rear head restraints removed) dependant on the model from £125.00 + £6.50 postage (outside the UK at the appropiate rate)
New +8 cockpit cover and CX +6 and +4 2020 versions £110.00 plus £6.50 postage (U.K)

elasitcated sides with a 3mm 'shock cord' on each side of the cover to locate onto the bottom bonnet catches to provide extra protection in high winds and added security as standard.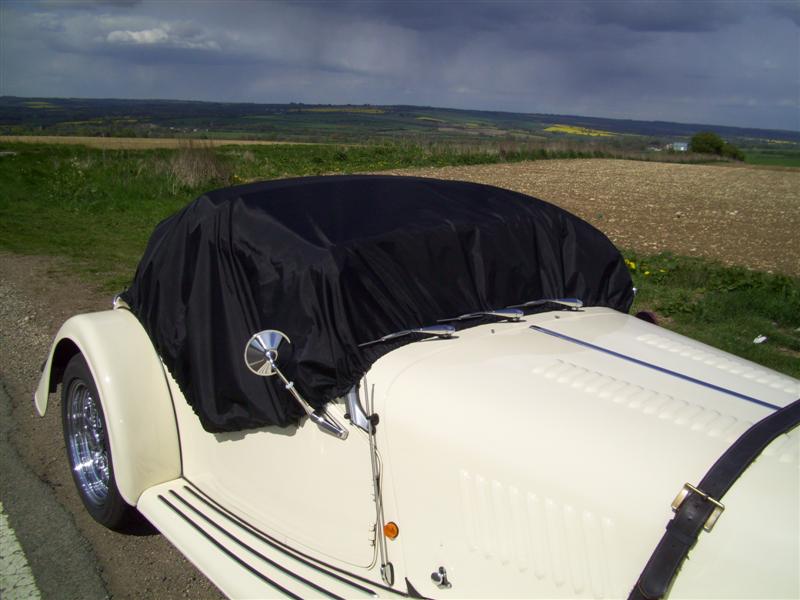 Overall views of Morgan 2 seater Cockpit cover.