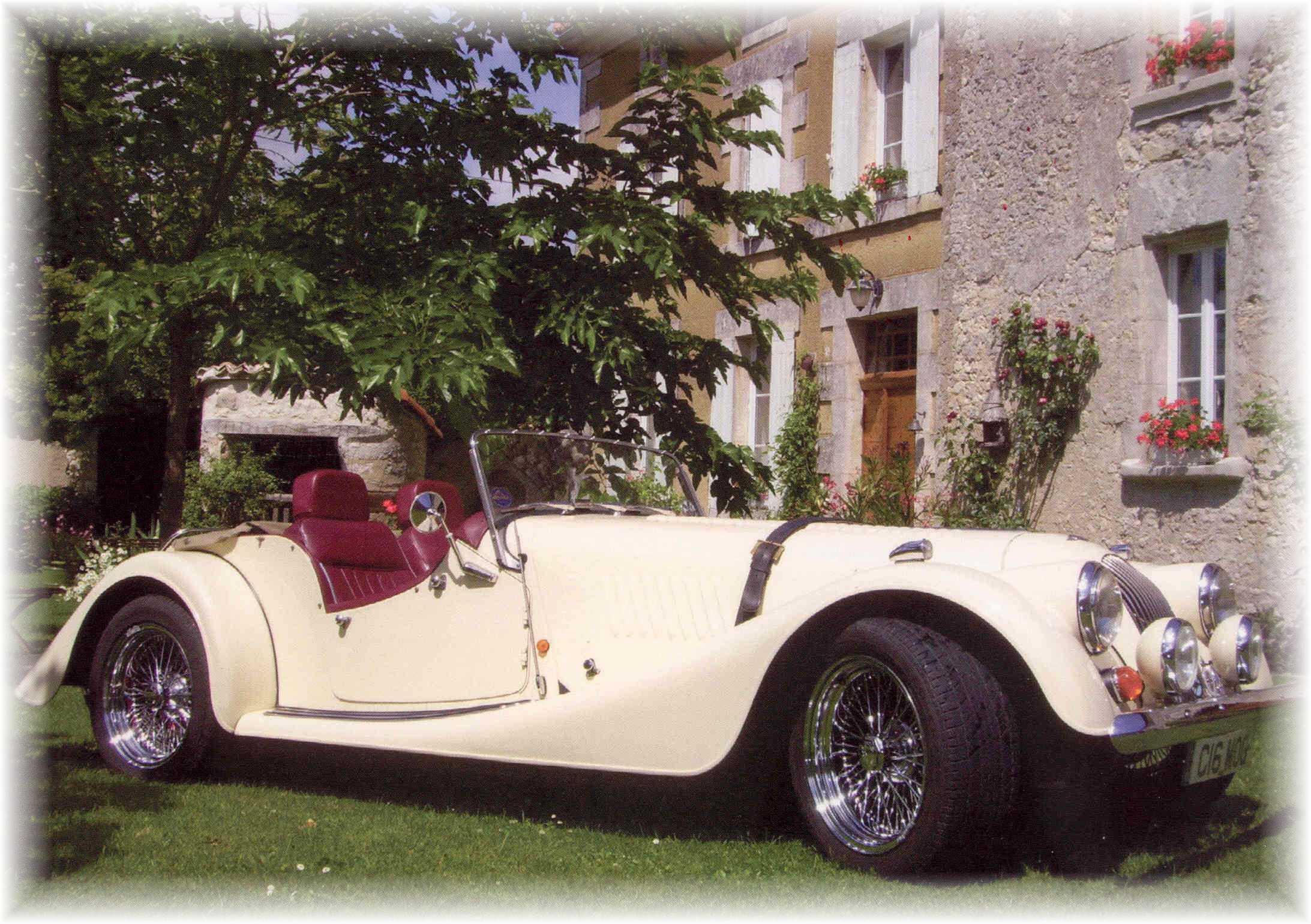 Welcome to our web site!


Morgan Hood Frame 'Swivel Pivots', Storm covers and stainless steel round convex lens door mirrors
The Innovative Hood Frame Swivel Pivots or hood tensioners were first launched at the Cheltenham Morgan Festival 2001 and became the answer to many Morgan owners prayers for installing the traditional hood without bruised fingers, torn hoods and possible broken windscreens. Although many years later with the re-design of hoods, the 'Swivel Pivots still satisfy many Morgan owners of the traditional fold down hoods. Being made from marine stainless steel investment castings and hand polished, they have become recognized the world over to make fitting of the traditional hood easier.
Building upon the experience, customer satisfaction and qaulity being the main features, the Unique Morgan Storm cover came into being in 2003.Whislt travelling throughout the U.K. and Europe, the storm covers evolved from practical use and added protection from the elements.
Covering the bonnet vents from rainwater ingress to the egine bay and protecting the cockpit area, the Storm covers are highly rainwater restistant, lightweight and easliy folded away into a handy storage bag. Designed and further improved with the helpful feedback from many Morgan Owners. They are available in 3 colours, Navy Blue, Dark Green or Black.
Our Cockpit Covers are also available using the same 4oz lightweight high specification material.
Morgan models include 4/4, +4's, Roadster +6, all Aero's series 1-5, the +8's and the latest CX +4 and +6 models.
The option of windscreen deflectors pockets can be added and a clear perspex parking permit window as described further on this website.
Back by popular demand, the 'Classic Stainless Steel Round Door Mirrors' to fit the current door base, typical of the 50's and 60's with fully adjustable 104mm diameter lens, U.K manufactured and best quality with the unique 3 screw clamp.
Our 'Bonnet Extensions' have been re introduced by popuar demand and can also be found via the menu
The above products are designed and made by a Morgan owner for Morgan owners and supplied Worldwide including many throughout Europe, New Zealand, Australia, U.S.A., Canada, South Africa, Japan and even Mauritius.
Thank you for your interest and please explore. Enquiries and special projects are always welcome.