For 2 seater post 58' Morgan Sports Cars with bucket type seats.


No more pulling on the Hood. A simple and effective method to help fit the Hood without bruised fingers, broken windscreens or torn hoods and the familiar expletives in cold weather!

to fit the Hood,
o fasten all round lowering the hood frames by turning the levers to the upright position.
o Raise the frames to the upright position 'Swiveling' the levers back to the lower position and over center locking, the Hood is now evenly tensioned to the original with ease.

The Kit comes complete with s/s fixing screws, fitting guide, plastic end caps and a pair of 'Swivel Pivots'

Easy to fit using existing screw holes.
Quality custom made
Designed and Manufactured in Poole, Dorset U.K. from 312 A2 spec Marine 'Stainless Steel' and hand polished.
A 'Star' product! exported throughout Europe, U.S.A., Canada, Australia, New Zealand, Japan and South Africa
satisfied customers include the 'Morgan Motor Company'.
suitable for 4/4, +4, +8 with bucket type seats and pre 2003 traditional style Morgan Hoods.
suitable for the recent 4/4 Sports model with traditional hood frames.
For bench seats and oversize speakers, please contact 'John'.

£69.00 per set plus £3.50 p/p (postage outside the U.K. at the appropriate rate)
Hood frames at 'rest' position.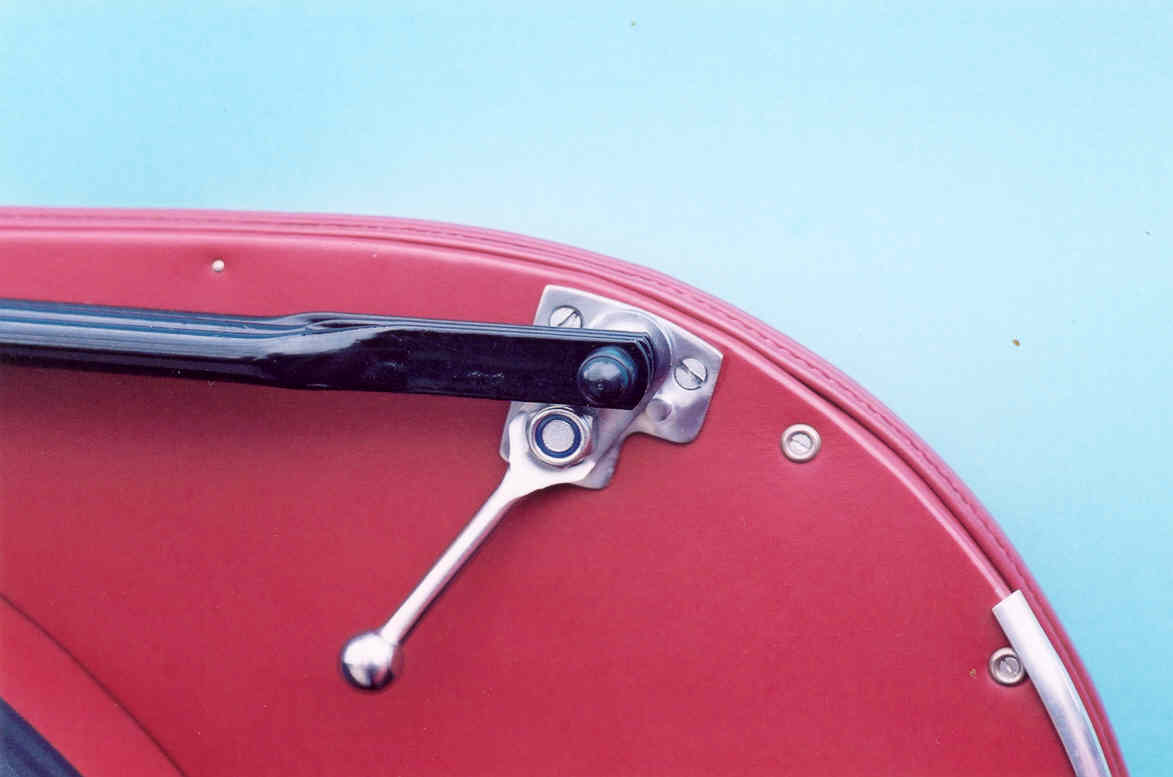 Hood frames in Lowered position whilst fitting Hood with Ease!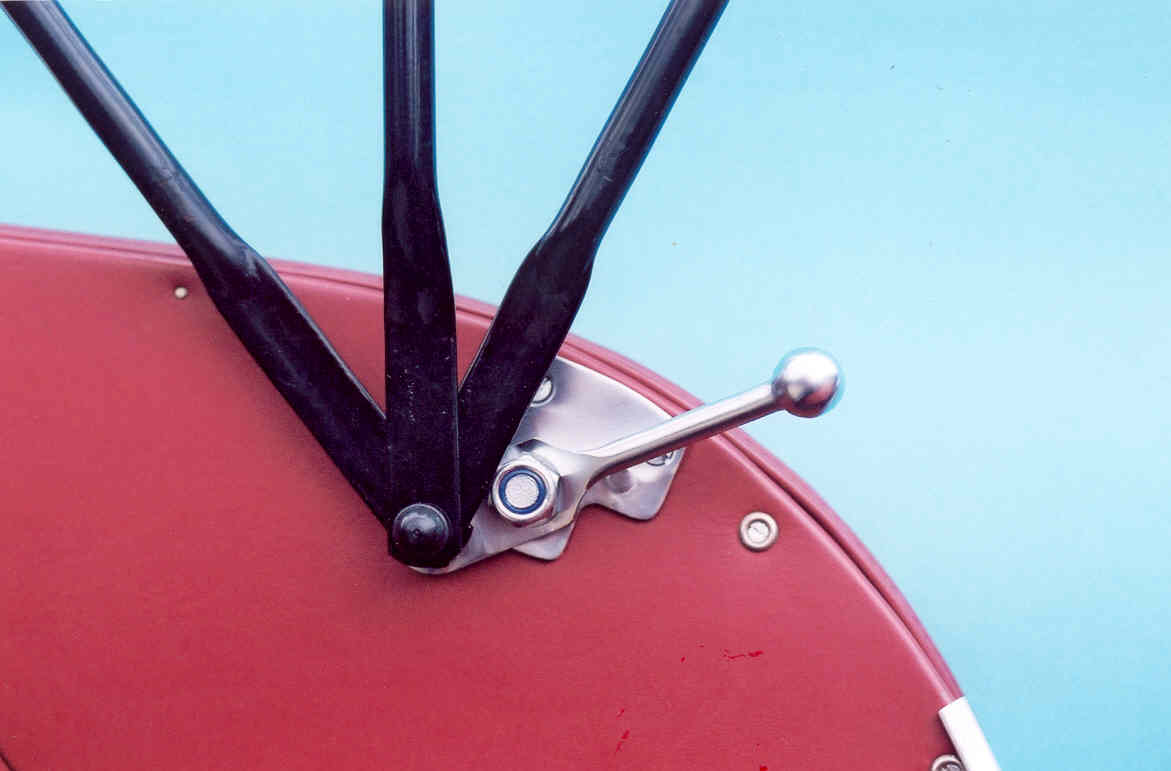 Hood Frames lifted with levers in lowered position
re-tensioning the Hood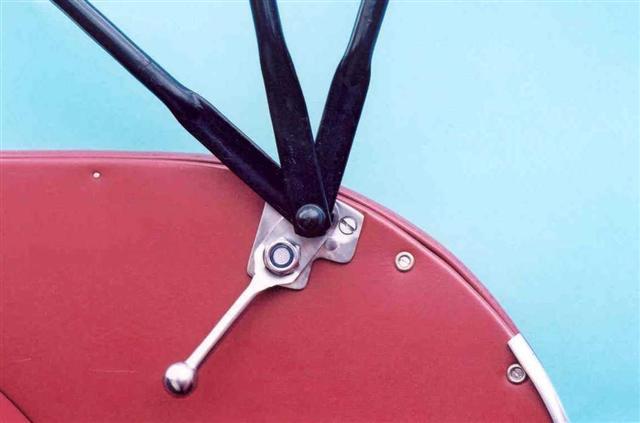 feedback from one of many satisfied customers worldwide,

'Hi John, Pivots arrived first thing this morning. Unpacked them and they were fitted in less than half an hour. Words cannot tell you how
much easier it is to raise and lower the hood. A first class delivery ( only ordered them yesterday) and a first class product, does what it says on the tin! kind regards, Andy of Wantage, Oxfordshire"